About Us
Deng Opportunities Foundation (DOF) is a 501(c) (3) non-profit organization dedicated to improving the future of orphaned children in the Jonglei state and surrounding areas in South Sudan, who live in impecunious conditions. DOF works to raise funds in the United States and provide sponsorship to Sudanese orphans. Many other non-profit organizations work to create change in Southern Sudan in general and it is our plan to work with these organizations in order to change the lives of orphaned children by providing them educational sponsorship, thereby strengthening the communities in which they live. Our goal is to continue raising funds and provide scholarships to orphaned children in this part of Southern Sudan
Our Mission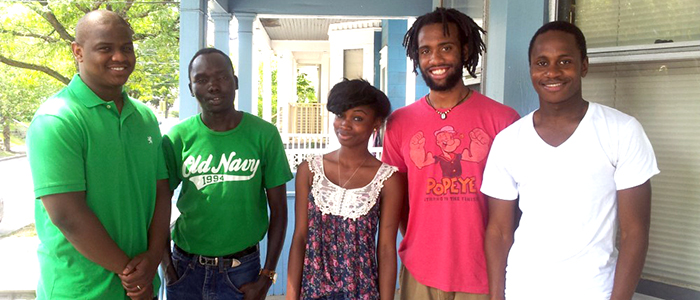 We mobilize caring individuals and businesses around the world to meet the educational and developmental needs of East Africa vulnerable children so that they can help build a better society in their homeland.
Our Values
To dramatically improve the long-term lives and values of orphans to ensure that orphans are not left behind in education. The DOF is committed to raising funds and helping orphans by providing scholarships to them so that they can learn and become educated people in the future
Solidarity
Trust
Equality
Equity
Sustainability - Progress
Pluralism Networking
To provide funding for educational services for orphaned children in the Jonglei area of South Sudan
To provide orphans with the necessary support they need to become tomorrow's leaders
To raise funds from public and private sources in order to build our capacity to support more orphaned children in future.
School for Vulnerable Children
Help us raise $20,000
DOF is seeking a funding of $20,000 to rescue orphaned children from the streets of Jonglei state of South Sudan and we can't do it without you. We want to provide these children with shelter, food, clean drinking water, and a quality education.
BECOME A VOLUNTEER
Make a difference in the lives of orphans who are less fortunate. At NSJOF we are committed to helping orphans and we want to let the world know that orphans are kids like other kids and deserved the same treatment and they should be provide with education just like any kid that has parents. For the first 3 years our success has been possible because of the work of generous volunteers like you who are ready to make a difference in the world and want to see that no orphan child is left behind struggling.
Contact us
Read Sponsor and Partner Endorsements
Our Causes
Making an online donation using our online donation tool is a quick and simple way to show your support. Type the amount you want to donate then select monthly, yearly or don't repeat and then click donate. That is it, you just send vulnerable children to school