Construction Of Proposed Entrepreneurial Primary School In Sherikat, Juba
Help these orphans have a well build school in Juba, South Sudan where they can acquire the knowledge.
"The tragedy of orphans is real, I experienced this tragic reality 25 years ago. I was an orphan child who went through what these orphans are now going through, and it was a painful and hopeless life. It broke my heart to see what these kids are going through, and I started thinking about ways to help them. So, I started the foundation to provide the scholarship for orphans but that is not enough and that is why I together with my board launched the School Project to build a sustainable school that will enable us to educate more orphans." Said founder Peter Deng
Designed by Panjotda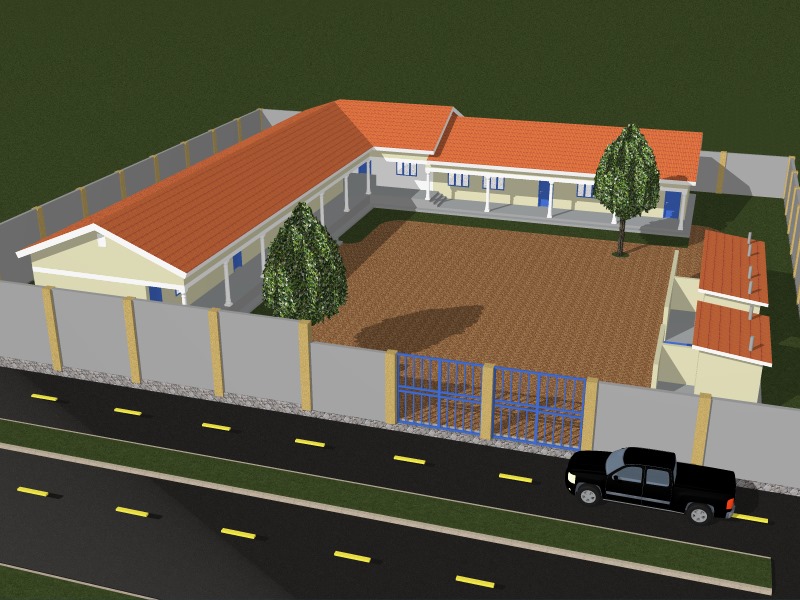 As we are in our 11th years at Deng Opportunities Foundation, Inc., it is with gratitude to the Deng Opportunities Foundation for sustaining the worthwhile work that has helped 65 orphans with education and other basic needs so far. Our energy for continuing this work is strong – we are filled with BIG ideas for enhancing our existing scholarship programs. We now planned to build a school instead of continuing with the scholarships program. Why? Because with our own school, we can educate more than 150 orphaned children each year. This is the best way to help more orphans get the education but without your generous support, we cannot do anything. These children need your help most and they needed right now. So, help us build our first School in Juba in South Sudan
You do not have to be rich in order to support us reach our goal. All it takes is the heart to give, the caring heart to help those in needs. Now we need your help. Your gift or $25, $50, $100, $200, $400, $500, $1,000, $2,500 or more can help bring us closer to our goal of building the school. Give us the gift of $5,000 and above and we will name the school library after you.
| SN | BUILDING TYPE: Entrepreneurial Primary School | COST/ USD |
| --- | --- | --- |
| 1 | CLASSROOMS BLOCKS | 105,577.8 |
| 2 | WALL FENCE | 18,345.7 |
| 3 | 4-STANCE VIP LATRINE FOR PUPILS | 11,924.4 |
| 4 | 2-STANCE VIP LATRINE FOR TEACHING STAFFS | 5,962.2 |
| | GRAND TOTAL IN USD | 141,810.2 |
Thank you in advance for helping us work toward changing the lives of orphaned children in South Sudan. Remember, no gift is too small to make a difference. We know you can help. Act now and change the lives of these orphaned children forever.
To make it easier for you to donate click YOUR DONATION HELP ORPHANS